hope for a home
discover a family
Let's take the first step together and help you to help those that need you the most.
SCFPA training is open to all Foster Parents, Adoptive Parents, Kinship Caregivers, DSS Child Welfare Staff, GALs, Group Home Staff, and Child Placing Agencies. There is no charge for attending our trainings.
The Latest Laws, Events, Resources, and other things that we feel is important to your success as a foster parent in South Carolina.  Also, you can join our News Letter and get Need-To-Know information sent to your email.
Become a Foster
or Adoptive Parent
Being a Foster or Adoptive Parent isn't easy and it isn't for everyone. But, if you have a heartfelt calling to make a difference in the life of a child, it will be the most rewarding experience you will ever have.
Heartfelt Calling is a program of the South Carolina Foster Parent Association. Our mission is to recruit foster and adoptive families who can provide a safe and loving home for children when they cannot remain safely in their current home.
We are dedicated to recruiting and training families so that the best needs of the child are served during this time of separation.
Learn about adopting a teen from foster care. You can't imagine the reward
Below are the items that applicants will need to complete. Orientation is under one tab on the SCFPALMS and the other recorded webinars are listed under the Mandatory Tab on the SCFPALMS. This includes links to the National CPR Foundation site for completion of the CPR/AED/First Aid and Bloodborne Pathogens courses.
Participants will complete and should provide their licensing team with certificates for the following: 
At the end of Orientation, participants will be required to download the following information at the end of Orientation prior to printing their certificate. (Orientation has its own tab on the SCFPALMS. 
Healthcare Oversight – attend Healthcare Oversight Webinar – either live webinar or recorded.
CAIP – recorded webinar.
WIC – recorded webinar.
Social Media and Sex Trafficking – Sex Trafficking Live Webinar or Internet Safety Recorded Webinar and Intro to Human Trafficking Recorded Webinar.
CPR/AED/First Aid & Bloodborne Pathogen – National CPR Foundation (the cost of these are covered if you go through the links on the SCFPALMS)
In addition, there is a two-day, 14-hour live, interactive webinar for which Heartfelt Calling staff will register you once Orientation is completed.
FREE Training access to 24/7
The SCFPA, in collaboration with SCDSS, has started a Learning Management System with recorded webinars that you have FREE access to 24/7. We also have links to other LMS systems where you can access FREE 24/7 learning opportunities and we have a link to the The Tips for Child Care Institute that provides urgent hours for a fee.
Other State, National, and Organizational Training opportunities and resources that may be available to you.
Whether you need community service hours or simply have a heartfelt calling to help children in need, we have opportunities available. Whether placing yard signs and posters, providing backpacks and/or contents for the Pack a SACK (Sponsor a College Kid) program, or starting a foster/adoptive parent program within your SC based church or organization…we have something for everyone!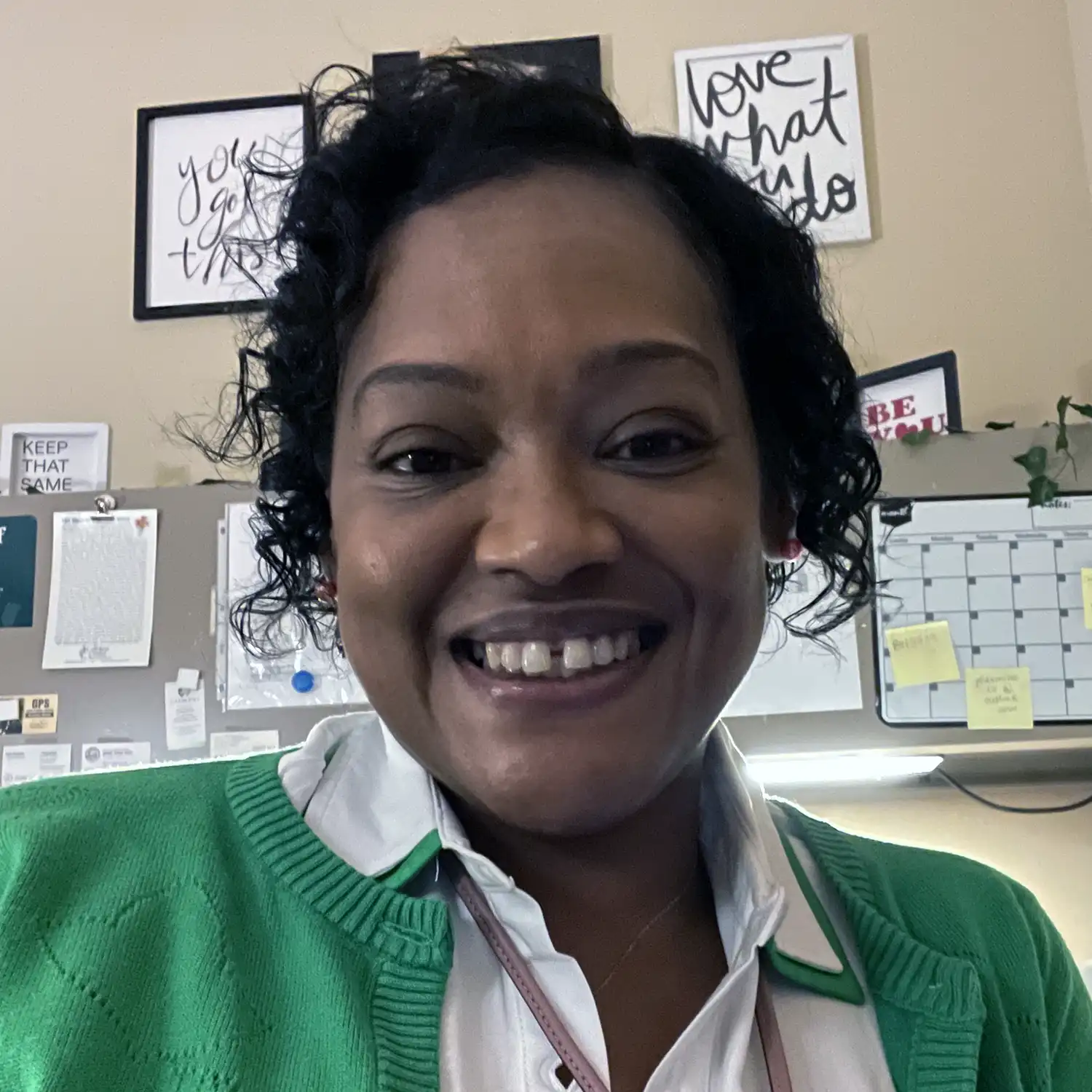 Social Worker
CONGRATULATIONS Grenisha!  It is our pleasure to recognize Grenisha Beatty-Elmore, Foster Care Supervisor, for Spartanburg DSS as Social Worker of the Month. We have been
Non-Discrimination
Policy & Disclaimer:
No information on this site is intended to serve as legal advice.
What Non-Discrimination? It is the policy of the SCFPA not to discriminate on the basis of race, color, religion, gender, national origin, age, or disability.
Disclaimer The SCFPA is providing the information on this website as a public service. All information on this site is intended to be accurate, complete, and timely; however, the SCFPA does not guarantee the accuracy of this information. This website contains links to other websites. The SCFPA does not endorse, insure the accuracy of, or vouch for the safety and privacy of any linked sites nor does it assume any responsibility for the content found on those sites. The links provided on this site are intended to support and provide more information about the SCFPA and Foster Care. It is the responsibility of the web surfer to evaluate the content and usefulness of information obtained from other sites. The SCFPA webmaster works diligently to make sure our site is accurate and timely. However, the immediate and fast-moving nature of this medium means that there may be links on this site that have changed or are no longer functional. We apologize in advance if this should occur and assure you that we are continually updating, reviewing, and improving our site and its content.