Give a deserving young adult the opportunity for independence.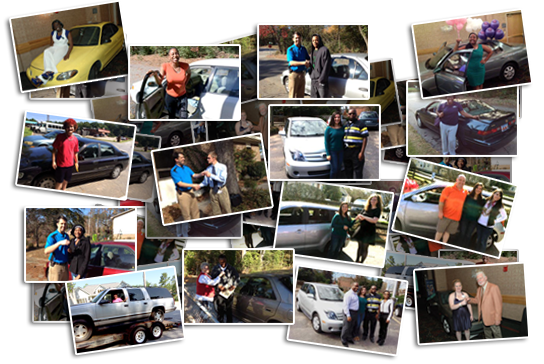 On the Road Again is a project of the South Carolina Foster Parent Association which provides donated cars to foster care youth who are at least 18 and not yet 21 years old, actively employed, pursuing a GED or engaged in a post-high school educational program. With adequate transportation, these young people are able pursue their goals of continuing education and employment, allowing for a more successful transition into adulthood.
Whether you need community service hours or simply have a heartfelt calling to help children in need, we have opportunities available. Whether placing yard signs and posters, providing backpacks and/or contents for the Pack a SACK (Sponsor a College Kid) program, or starting a foster/adoptive parent program within your SC based church or organization…we have something for everyone!
Non-Discrimination
Policy & Disclaimer:
No information on this site is intended to serve as legal advice.
What Non-Discrimination? It is the policy of the SCFPA not to discriminate on the basis of race, color, religion, gender, national origin, age, or disability.
Disclaimer The SCFPA is providing the information on this website as a public service. All information on this site is intended to be accurate, complete, and timely; however, the SCFPA does not guarantee the accuracy of this information. This website contains links to other websites. The SCFPA does not endorse, insure the accuracy of, or vouch for the safety and privacy of any linked sites nor does it assume any responsibility for the content found on those sites. The links provided on this site are intended to support and provide more information about the SCFPA and Foster Care. It is the responsibility of the web surfer to evaluate the content and usefulness of information obtained from other sites. The SCFPA webmaster works diligently to make sure our site is accurate and timely. However, the immediate and fast-moving nature of this medium means that there may be links on this site that have changed or are no longer functional. We apologize in advance if this should occur and assure you that we are continually updating, reviewing, and improving our site and its content.